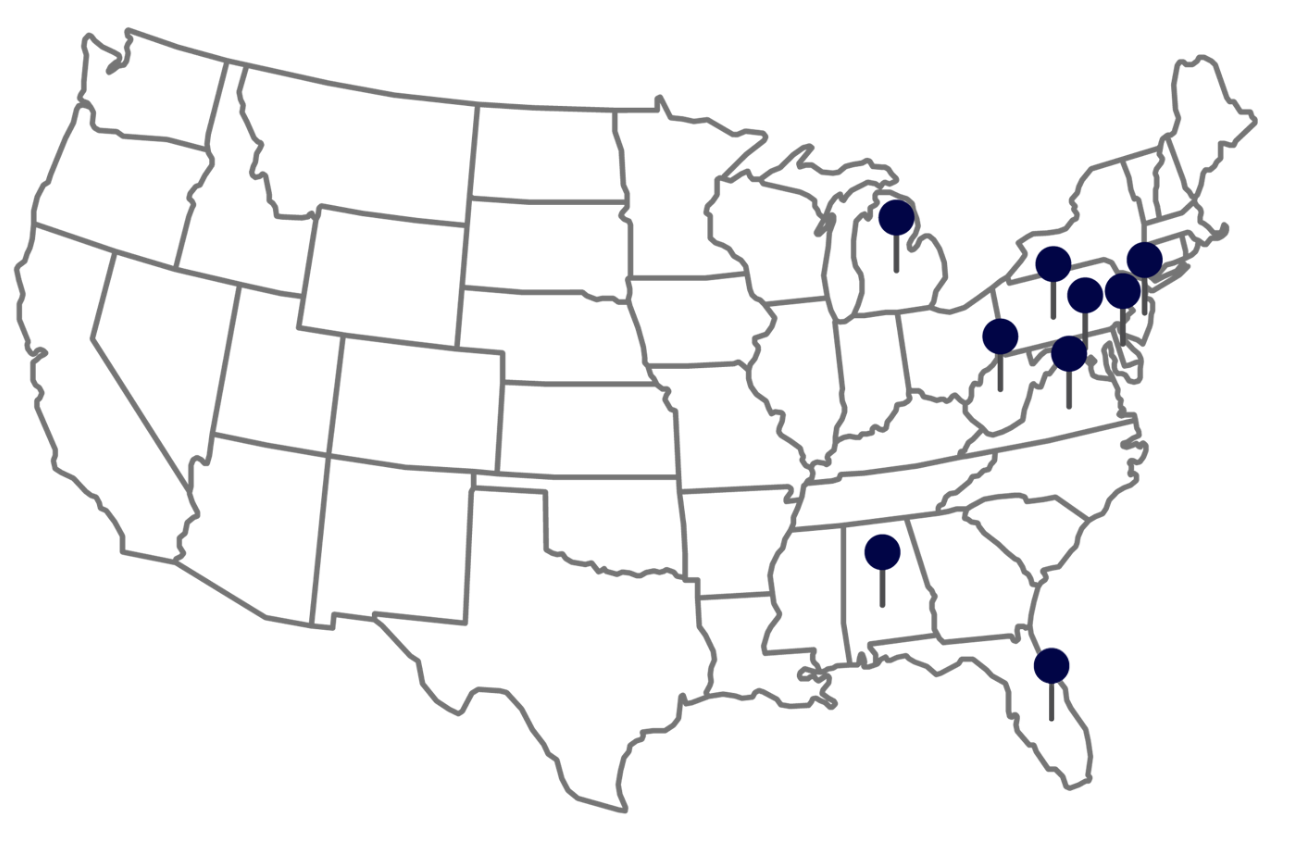 Kenneth B. Robinson, PE | President
Structural Engineer | 30+ Years of Experience
Over his career, Ken worked for a variety of companies before founding KBRACE, including a large international A&E firm, a mid-sized multi-disciplinary engineering company, and an agency CM contractor. These experiences provided the foundation for his depth of knowledge in structural analysis and design as well as setting the basis of the firm's team approach to projects, including working with and for contractors. He not only oversees the company operations, but continues to stay involved in projects, including project management, design and drafting. 
Ken is also a certified document technologist through the Construction Specifications Institute.
Professional Affiliations:
National Society of Professional Engineers
Pennsylvania Society of Professional Engineers
Construction Specification Institute
American Concrete Institute
American Institute of Steel Construction
American Society of Civil Engineers
Higher Education Advisory Boards
Structural Design & Construction Engineering Technology | HACC, Harrisburg, PA  & PSU, Middletown, PA
Robert J.O. Daughtry, PE | Engineer
Robert joined KBRACE part time for a year before coming on board full-time after graduation from Penn State University in 2016. In December 2021, he earned his PE license. He is an Engineer trained in structural design software such as Enercalc and both RISA 2D and 3D Finite Element Analysis programs. He is also proficient in AutoCAD and Revit. Robert's responsibilities include structural design, project management, drafting, and shop drawing review and processing. 
Nick Ancypowic | Draftsman/CAD Operator
Nick worked with KBRACE part-time for 10 years before becoming full-time in 2018 as a Draftsman/CAD Operator.  He is trained in AutoCAD as well as Revit. His responsibilities vary from drafting and modeling to shop drawing review and processing.
Mel Robinson | Office Manager
Mel graduated in 2014 with a Bachelor's degree in Fine Arts (photography) with minors in Art History and Wood Furniture Design. Prior to working for KBR Associates, Consulting Engineers (KBRACE), she worked a variety of office positions including sales, marketing, sourcing and customer service for a medical device manufacturer, and tv data provider.